Track Boasts Tremendous Turnout
Head Coach Luke Franzke  is impressed by the number of student that came out for track. "We have 120 kids cleared for track, that's the biggest number we've had in the 16 years I've been coaching." All 17 track and field events are filled at the varsity level which gives Centennial a greater chance to win points and win the meet.
  In the last meet against Newberg, 18 personal records were set by returning athletes.   Franzke was particularly impressed by Maddie Mchone who is 1 inch off from beating the school record for high jump. Jared Bierbrauer, captain for the high jump also set a new personal record.
  The weather was a major problem that prohibited some from competing. "We had to pull out some of our star athletes, we didn't want them pulling a muscle or getting hurt."
   Senior Alivia Jackson is a returning athlete in the Javelin. Jackson went to state last year for shot put. Three other seniors returning are Josh Ramirez, Layton Mchone, and Zuri Herrejon in long distance.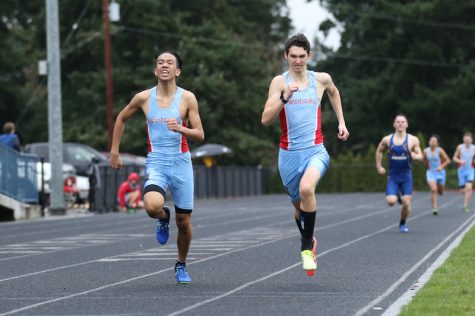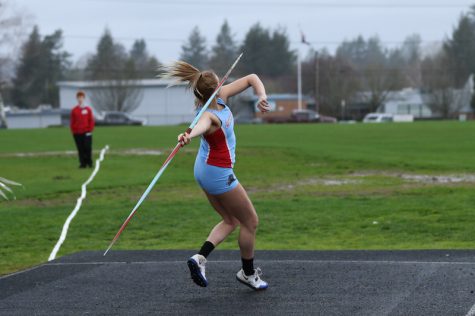 Franzke is expecting lots of great things from the freshman and sophomore teams. "There's a lot of new freshman talent that is gonna be great for us this year. The sophomore sprint relay is Chloe Smith, Alyssa Ronnfeldt, Maddie Mchone, and Senior Julia Collins," he said.
  Franzke is expecting a huge win the upcoming meet against Clackamas and Central Catholic. "We're going in for the win, it's a realistic goal to beat both teams.''
   "The amount of kids that came out is gonna play a big role in this season and just the effort they're putting in. They are taking this season very serious, they want to compete, not just participating," said Franzke.