Abby's Closet Offers Prom, Formal Dresses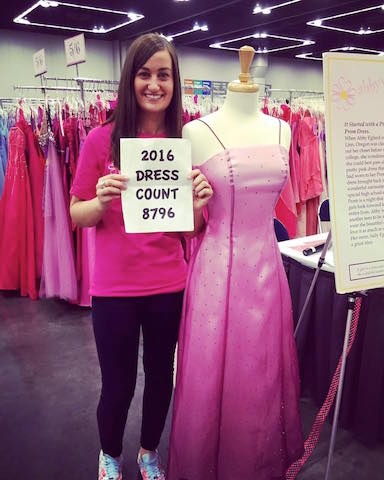 While cleaning out her closet before going off to college, Abby Egland, found her old pink prom dress.
Not wanting the beauty go to waste, she and her mother started a non-profit organization, now called Abby's Closet, which has providing more than 20,000 free dresses to students over the past 12 years and a $1,000 college scholarship once a year as well.
This program is focused on 250 schools in Oregon and Southwest Washington.
With prom right around the corner, many students still do not have their dresses. Abby's Closet might be a solution as they are throwing their 13th annual dress giveaway Saturday, March 18 from 8 am to 4 pm and March 19 from 10 am to 2 pm at the Oregon Convention Center.
Gowns are free to high school women with school identification and all are welcome to participate.
"They organized it very well and it's actually fun trying on all the dresses," says Rebecca Wheeler, a Centennial student who attended the event in 2016.