Boys End Strong Season with Triple OT Loss at Sprague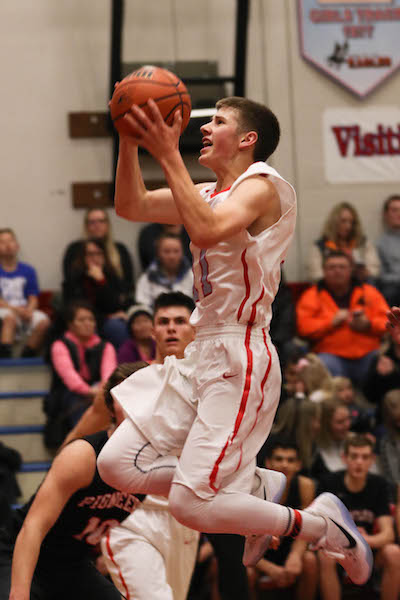 The CHS boys basketball team's season came to a hard fought end last Tuesday night in the first round of playoffs against 8th ranked Sprague High School.
The team had an exciting and overwhelming game that went into triple overtime against the Olympians.
Senior Dawson Day led the team with  27 points while Senior Brendan Ritschard scored 23.
"It was a tough game to swallow but we played with a lot of heart. We just came up short in the third overtime," said Ritschard.
The Olympians defeated the Eagles 74-69.
Overall, the team had a successful season compared to their 13-13 end last year. The Eagles finished 16-10, 7-7 in league, and showed improvement in their team chemistry and game movements. Highlights include earning a championship trophy in San Diego, California, sweeping the Sam Barlow Bruins during league, and beating the highly regarded Oregon City Pioneers with a 67-62 win.
The class of 2017 heavily carried the team, filling eight of the 12 spots on the roster, and in the starting lineup throughout each game.
"The junior to senior year gap allowed our team to get together, and we were able to build off that chemistry, leading to a successful season," Day said.
Junior David Kunda also played a crucial role throughout this season, with his highest scoring game being 24 points in a 78-60 win against La Salle High School.
"I've learned a lot from Jeret [Schmelling] and Rhys [Atkinson].  They were my mentors. I've also learned how to be mentally tough because of the games and challenges we've faced, such as San Diego and competing in practice with all the seniors as one of the only juniors on the squad," Kunda stated.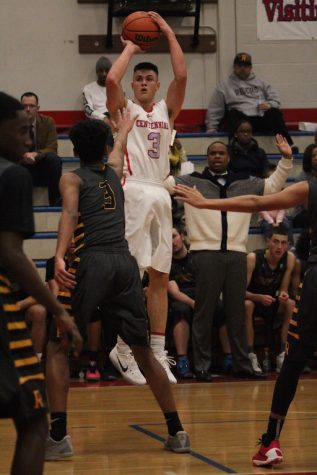 "For next year, there is no denying that our basketball program is going to take a big blow without the seniors. I'm going to have to take my game to another level and be a leader as well, and toughen myself up too because I won't have the support of the seniors," he said.
"I'll remember this team for a long time, I wouldn't trade anybody off of this team, that's how special these group of guys were. It was a great year and I'm glad we were able to go out fighting," Ritschard added.