Stone Wins 2 More Titles; Finishes Career with 8 Individual Championships
Senior Jamie Stone Wins the 100m and 50m Freestyle Races Saturday
Jamie Stone has finished her high school swimming career with four 50 meter freestyle championships, and four 100 meter freestyle championships.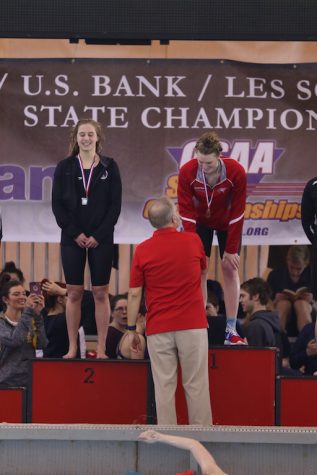 Stone says she was very nervous heading into Saturday's State Championship Swim Meet, partly because she had won the championship in her events her freshman, sophomore, and junior years. Stone jokes, "It would have been uncool if I didn't win my senior year."
Stone came into high school breaking records left and right. In her first State Championship she broke the 100m freestyle state record, and continued to break her own record the following two years. This year while she did win the championship in her two events, she did not break her state record, but has gone down as the only swimmer in the history of the OSAA 6A Division to win the championship in both events for all four years.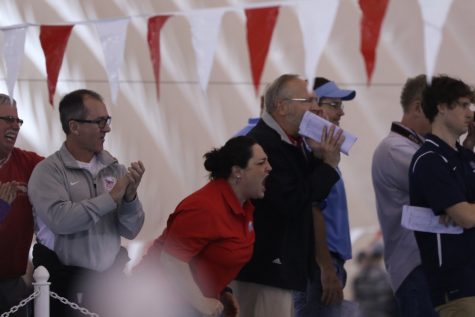 Stone finished her 50m freestyle with 22.98 second time, and finished her 100m freestyle race with a 49.77 second time.
"She's sacrificed a lot to get as fast as she has. She swims year round and swims two workouts a day," said Swim Coach Rod Lundgren.  "She's sacrificed her personal life for her goal.  She qualified for the Olympic trials. But then to win both events at state all four years is unheard of. The last time someone did that was 20 years ago, but nobody's ever done it with the sprint freestyle. It's tough to repeat in four years, in two events."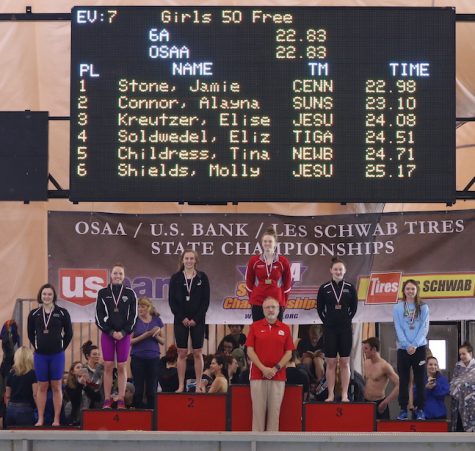 Stone, who has signed to swim at The University of Arizona next year, says that high school swimming is a lot different than club swimming because the only supporters she has in club is her family and club team members.   With high school swimming the whole community is supporting her.
"I'll miss having a whole community having my back, but once I'm in Arizona I assume that they'll support me too, so I'm not too worried."
Look for an overall swimming wrap up, including junior Tim Ly's run later this week.