Eagles In Search of Big Season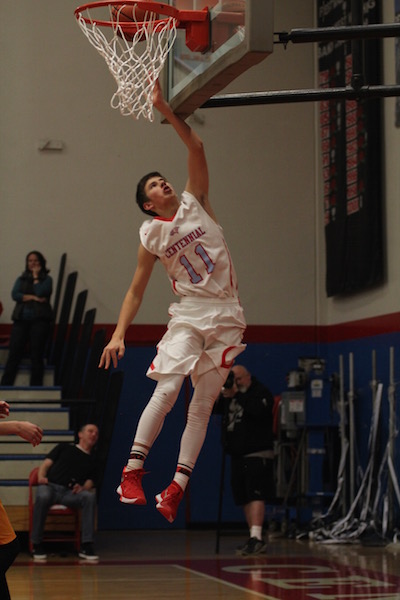 The Centennial Boys Basketball team is looking to make a mark on not only rankings, but personal growth on and off the court.
Out of the 12 kids that Osa Esene coached four years ago, 8 are still with him for their final high school season, something that is very uncommon for high school teams. With a senior-heavy group, Esene is hoping that they will take another step in the winning columns and throughout the season.
Esene said, "Just the relationship and camaraderie that we have as coaches and players should really carry us through, and the rapport that we have will definitely carryover in the games.".
Currently 2-1 in preseason, and 12th in OSAA rankings, the team is off to a good start. The underdog name was broken last year, and in the long term, Esene is hoping to not only participate in the state tournament, but compete for top 8 at the Chiles Center.
The key players of this upcoming season will be all of the seniors, who have experienced good games, bad games, questionable games, and know how the team works, "Their experience and their role on the team, whether you're a rebounder, shooter, ball handler, or whatever it is; they should be very comfortable in that position," said Esene.
Through it all, one of the team's biggest opponents is themselves. In order to ultimately succeed, the boys will need to take a different approach towards more talented teams and redeem themselves as one of the big dogs in the state.
"We're looking to finish top three in the league this season, we need to compete day in and day out to accomplish our goal," said Senior Brendan Ritschard.
The team currently has non-league victories against the Sunset Apollos and Madison Senators, Though a tough game with the Senators, senior Dawson Day made both free throws in the last two seconds of the match, capping off their second victory of 54-52.
On December 26 until the 30, the team will be travelling to San Diego, California for the Southern California Holiday Prep Classic. This tournament will provide the team with many challenges they have yet to face and conquer, and many personal challenges as well.