Paul Adjusts in 2nd Year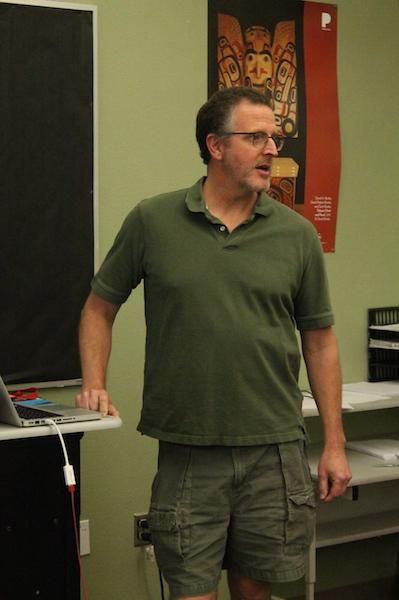 Second-year English teacher Doug Paul is quickly adjusting to CHS.  Paul came to CHS from Flagstaff Arts and Leadership Academy, (FALA) in Arizona.
When asked why he moved states and school districts, he said, "I had been there for 12 years and I felt that as successful as I had been I wanted new and different challenges as an educator."
"Yeah this is a total 180 for me in terms of diversity, and there is a different challenge with the size of the school, FALA was much smaller with a total of 320 students. There was a difference focus, a charter school focus mostly on the arts.  It was also very culturally and ethnically white," said Paul.
Paul is excited about what had happened this year and what more is to come.
"(This year) I know the building better, I know more of the staff outside the english department as well as taking part in more school wide events," he said.
On the subject of teaching for the second year, Paul said, "The biggest difference for me is seeing familiar students, wheather in class or around the halls, it's important to me and has made it much easier feeling more familiar in the school."