CHS Offers SLIP Tests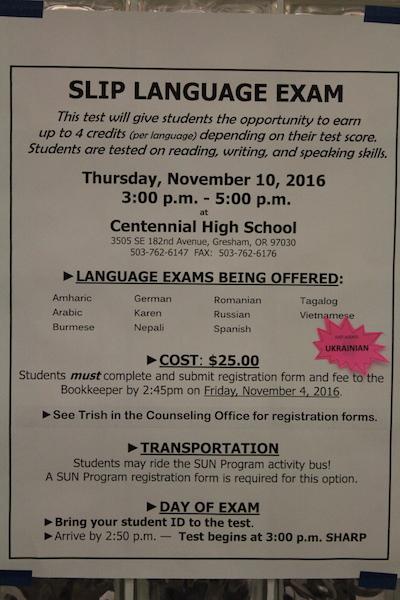 Slip is a test students with a second language can take in order to receive a second language credit rather than taking the class for any particular language.
According to counseling secretary Trish Dorning, students can ts depending on their SLIP test score.  This exam tests students on reading, writing and speaking skills.  The fee to take the exam is $25, and the exam takes about 2 hours.
Results are usually returned to us at CHS within 1 to 3 weeks.  Centennial High School usually offers this exam twice per year, in the Fall and the Spring.  This fall we are offering 12 different languages and are working with Mrs. Mueller to be able to offer Sign Language as well.