Grant Ends Girls Season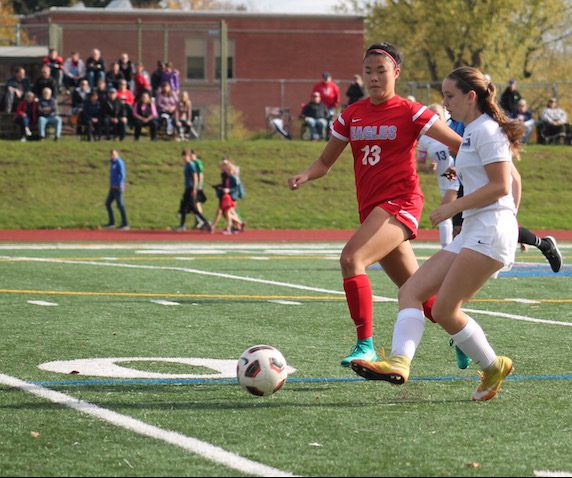 The girls varsity soccer team took on the Grant Generals in their first round playoff match-up last Saturday . Grant was ranked 14th in the state with a record of 11-2-3 which made this a tough outing for the Eagles who lost 4-1.
Nonetheless, the Eagles had a great season and improved immensely compared to last season where they had a record of 5-7-1.
The Eagles finished the regular  season with a record of 9-5-2 and finished ranked 20th in the state. At one point the team was 9-0-1.
The girls also only allowed 25 goals in 16 games ,while scoring 43 goals themselves. That´s an average of 2.7 goals every game which makes the Eagles one of the best attacking teams in the state.
Coach Kelsey Birkhofer said ¨I am very proud of my team and what we have accomplished this season. We play in a very tough league with four of those teams being in the top ten in the state.¨
Next season looks to be a bright one for the Eagles as they only lose six seniors to graduation while possibly returning 13 varsity players.