Guthrie Makes Her Final Decision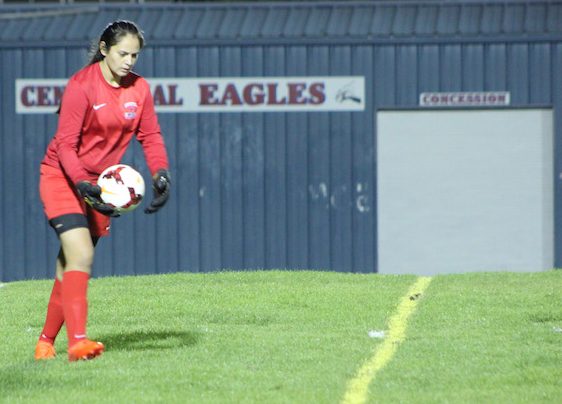 Senior Alyssa Guthrie has played four seasons as the Eagles varsity goalkeeper, and has shown she is the real deal when it comes to soccer. After two months of debating on where to go next between plenty of colleges, including St. Martins, University of Montana, and many more in Washington, as of May Guthrie concluded that she wanted to stay closer to home and committed to Warner Pacific College.
In past years Guthrie took many steps to be where she is today. She was involved in many one on one training sessions, and took part in three years worth of Olympic Developmental Programs.
Guthrie will miss traveling with her ODP team to California, Las Vegas, and Seattle, and loved the difference of playing varsity soccer instead of playing for her club team because she built better relationships with her school teammates. "Playing with my friends from school is just a way better experience because we have the opportunity to build that chemistry that I never got to with my club team," Guthrie said.