Community 101 Raises Money to Help the Enviroment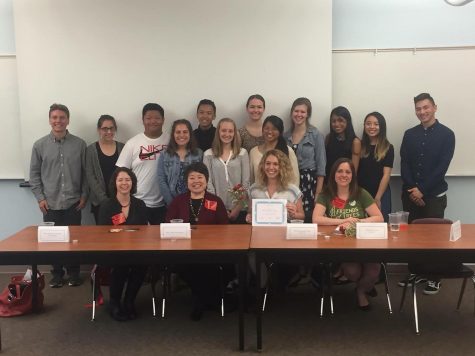 Community 101 is a group of passionate students who volunteer to help the community.  This organization is advised by Activities Director Ehren Schneider and administrators are Laura Scully, Assistant Principal, and Mairi Scott Aguirre, Principal.
Each year, these students vote on one mission statement to focus on; this year they voted to help the environment.  The students do all the research and applications for organizations.  The students of Community 101 do all the decision making and have all the control, then they go over it with Schneider to get his permission.
The non-profit organizations that Community 101 assisted this year were the Freshwater Treaty, Friends of Trees, and the Northwest Earth Institute.  Their funds are provided by The Collins Foundation and The Oregon Community Foundation.
Basically, Community 101 researches organizations who have a similar mission, then they pick their top 10 favorites and set interviews with them.  Once they interview the organizations, they choose which organizations they would like help.
 This year they gave three organizations up to $1,500-$2,000.  Community 101 has already succeeded their mission statement of helping the environment this year and are planning on creating another next year that will greatly help the community.
Community 101 is open to join the club to anyone and it gives students good experience while helping the community.