Boys Tennis Ends 2-12 Journey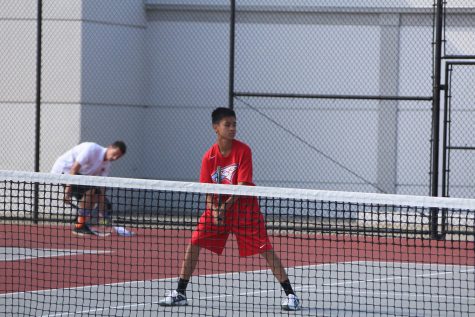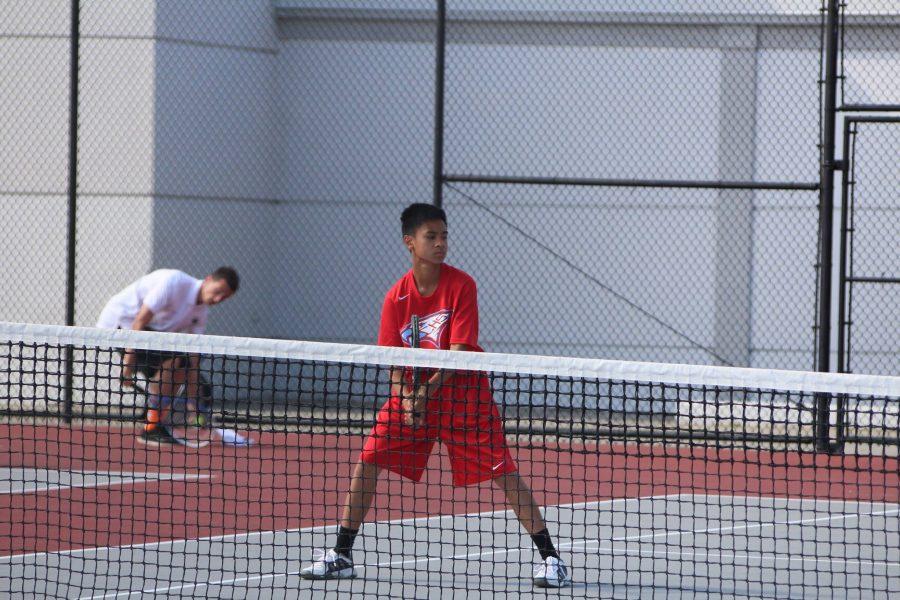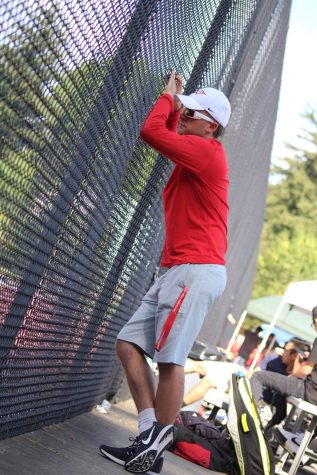 As the boys tennis season came to an end, Coach Alex Grandjean hopes to have a better and more successful season next year.
This year's season ended with a 2-12 record that did not satisfy Grandjean. Looking at the bright side he stated, "There was a positive attitude from the first day of practice to the last, which built the team environment." Grandjean is still unsure if he will coach next year.
Sam Dorning was acknowledged as Player of the Month, as he was also one of the few to advance to the second round of Districts. Joining him was his doubles partner Nathan Skarphol, Jordan Peacock in singles and another doubles team of Devin Camat and Luke Pierik.  
Senior Lang Kim Thang said, "Even though I struggled, I still did better than he thought I would." Thang played singles and also won the second round against teams.
Also, Devin Camat showed a great performance throughout the whole season as he finished with an individual record of 7-7. Making it to the second round of districts motivates him to do better next year, in which his goal is to make state. Camat said, "It was great playing with a guy like Luke." Camat also wants upcoming rookies to "practice a lot and enjoy the sport."
Reflecting on the season, there are some promising players for next year such as Nathan Skarphol, Timothy Fu, Luke Pierik, and Devin Camat. The team hopes to bounce back next season.