Rugby Makes it "Official"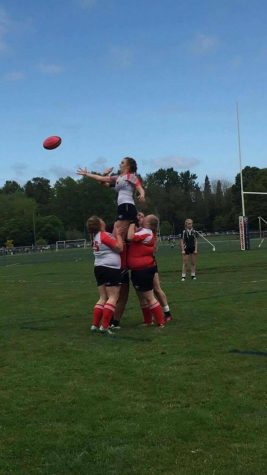 The Rugby season ended for the program with a 0-8-3 record under second year coach Tom Bremer.  
While the record may "look" to be a disappointment, Bremer is happy that the team was able to compete this year instead of only scrimmaging like last year.  Additionally, Bremer is content with limiting the number of injuries that the players sustained throughout the season, as it was a large concern for him during the whole season.
Bremer expressed his satisfaction with the players bonding together and improving over the course of the season and noted the important contributions both offensively and defensively of Amy Ortega and Samara Mcleod during the season.
He hopes to increase the growth for next season, and encourages more girls interested in joining Rugby to contact him for questions or more information at 503-333-0942.