Girls Tennis Ends With Lots of Improvement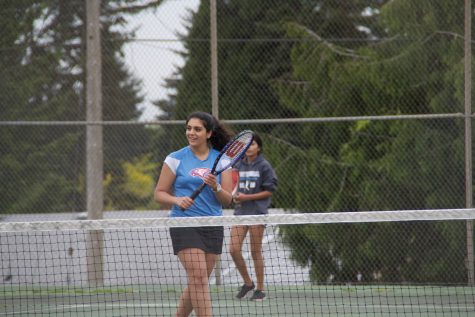 Tennis season has came to an end, with head coach Ben Petersen and the team ending with a record of 2-12.
Although they started off slow, the girls improved throughout the whole season. Petersen is pleased with the hard work and dedication the girls have put toward the game. He enjoyed this season with the girls, and his favorite part about coaching this year was, "Being out there with the players, working on improving their tennis skills, and having a team with no seniors, which allows for us to keep the same roster next year."
Petersen is excited to see what lies ahead and is excited for these up and coming years.
Avelina Borovskiy and Brittney Pioquinto were the #1 Doubles team and ended up winning 4 matches this year.
Borovskiy's favorite part of the season was, "Watching our team progress throughout the season and seeing how much we improved from the the start of the season!"  Cassandra Saephan was the most improved player this year from start to finish.