Staff Spotlight: Matt Moccardine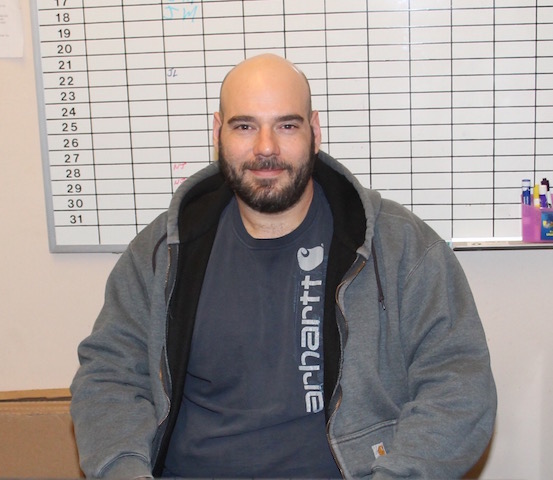 Hunting, fishing, camping, and riding ATV's & dirt bikes are just some of the things that custodian Matt Moccardine enjoys doing outside of his job.
A Centennial graduate in 1999, Moccardine began to work at CHS in 2003 as a regular custodian, now he serves as the day boss. He is in charge of making sure that things run smoothly and deals with tasks behind the scenes. Custodian Gary Matthews said [about Moccardine], "Best boss I've ever had!"
Moccardine says that one of the most difficult things about his job is making sure that the needs of students and teachers are being met, and that everyone at Centennial feels comfortable.
Another burden that he faces from his job is the blame from some about the lack of fixing ongoing issues in the school. Moccardine wants to make it known that the custodian staff tries to get things handled in a timely manner, and that issues such as roof leaks and missing tiles are out of their control.
Moccardine faced a tragedy a few years ago on New Year's Day, and Centennial members helped him and his family through the difficulties.
Him and his family were all asleep, when at 6 in the morning, their roommate told them that there was a fire. Most belongings were lost during the event. His wife was hospitalized for a month after the accident, and him for two weeks.
However, the Centennial community came together and helped donate clothes and money to them to help them get back on their feet. Because of the support from Centennial members, Moccardine says, "I feel like I owe a lot to this district because they've always been there to help me."