Girls Basketball Faces the David Douglas Scots Tonight
The girls basketball team is currently 2-12 and 0-5 in league. After a rough patch of games, tonight's game against David Douglas, also 0-5 in league is one to look forward to.
On Jan 12 the girls played a close game against Reynolds but fell short and lost 42-39. Leading scorers were J'melia Bell with 11 points, Kristin Shore with 8 and Alyssa Guthrie with 8. Coach Tom West said the sophomore Bell continues to have a good season on both sides of the ball.
On Jan 14 the Eagles went up against highly-ranked Oregon City. West said "We had a hard time scoring at all." The final score was 78-19.
Last night the girls played a tough Clackamas team and lost 74-23 . West said "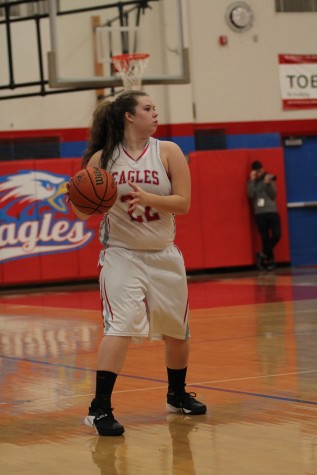 We played hard but we were outmatched against a hot shooting team."
Tonight the girls play at David Douglas at 6pm. Both teams are looking for their first league win so an exciting game can be expected.