Wrestling Team Fights Hard
The Wrestling program faced the David Douglas Scots in a meet on Wednesday, January 12.
Coach Roger Matthews described the meet as "Tough, David Douglas is a top three or four program in the state for wrestling".  Although David Douglas won the meet, he noted that Baseem Saad, Phillip Kue, and Tyler Wagner all turned in very strong performances.
Matthews has emphasized that this may be a season filled with ups and downs, over half of the program is made up of underclassmen.  He said "Once we develop and gain that valuable experience, we'll be in a good spot."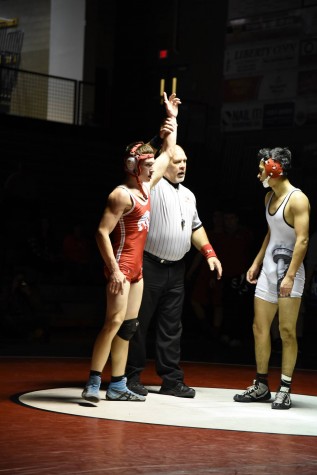 Overall, Coach Matthews is so far satisfied with how the season is progressing.  Matthews believes they'll be solid soon, "I think we'll be peaking in a few weeks which is right around Districts which is ideal for us."  The next meet will be on Jan. 28 at Clackamas.