Cultural Spotlight – Cristina Alcazar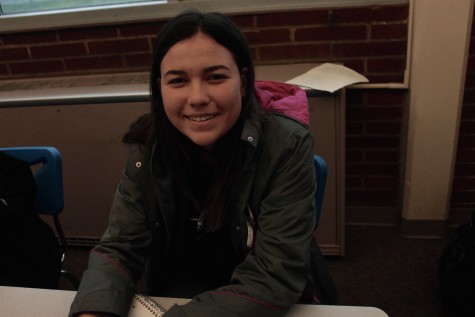 Cristina Alcazar, a sophomore, is visiting America for a year in a foreign exchange program. Originally from Spain, Alcazar said her she came to the US because her mom wanted her to learn English and enjoy the "high school experience".
She said  in Spain there isn't any school spirit, or band or choir.  "All there really is, is studying."  There are set schedules with 13 subjects a year, she said, with very no variance. "The students don't move from class to class, and every class has the same people," Alcazar says. "American high school is a lot easier."
She also said it is unusual for her to see students exhibiting originality."It's so different."  She said in Spain people can't have colored hair or dress anyway they want.
Although Alcazar seems to be enjoying America, she goes back to Spain in five months.