Heath Death Shocks Community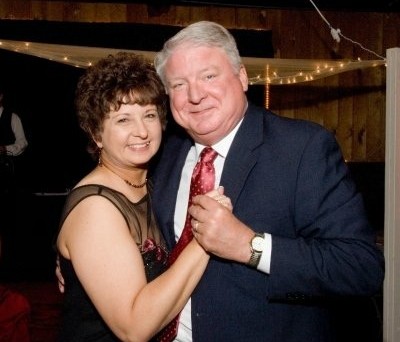 Longtime district employee Sandy (Wood) Heath died Nov. 10 from "brain death," which resulted from a bizarre sequence of events that has left a community in shock.
Heath, 62, had been a popular district employee since 1993 and served as the Administrative Secretary for the Instructional Technologies and Assessment Center (ITC) since 2007.  She worked her way through the secretarial ranks at CHS and ultimately landed the Lead Secretary position which she held until the 2007 move to the ITC.
Her two children, Ben Wood (2003) and Angela (Wood) Hjertstedt (1999) both attended CHS.  Heath married her husband Curt in October 2005; they resided in the Gresham area.
To call her unexpected death "shocking" is an understatement.
"When I close my eyes my heart breaks in two," said friend and co-worker Shelley Johnson.  "Sandy was an angel on earth."
In a prepared statement, Superintendent Sam Breyer said, "Her (Sandy's) sudden passing is tragic and hard to believe.  It's a real loss for the district, but more importantly for her family, friends, and everyone who knew her.  She was an amazing person, and I will miss her."
The family is reeling from this loss, but a strong faith is holding them together.  "Ben and I are rejoicing," said daughter-in-law Jen Wood, who also works for the district.  "We know where she is and we know we will see her again.  We know she is happy, but we obviously miss her."   
In this case, brain death was caused by swelling in the brain, according to Ben Wood, speaking on behalf of the family.  A lack of oxygen—attributed to pneumonia and a choking incident—led to the swelling.
The funeral service is scheduled for 2 pm, Dec. 13 at Centennial High School, 3505 SE 182nd Ave.
Fittingly, the family is proud to say that Heath was an organ donor and "was able to pass on life to others," said Wood.