Gresham Friday, Playoffs Ahead
The football team's 5-3 start and impending home playoff game might be a surprise to many. Head Coach Chris Knudsen and his staff shouldn't be included in that group.
"We (the coaches) knew we could be pretty good," said Knudsen. "Coming out of doubles we just had to convince the players." That didn't take long as the team jumped out to a 3-0 start and put 170 points on the board in those games. "When we put 70 up on Reynolds, the kids believed," said Knudsen. The talks of a league title were hushed with a 42-6 loss to two-time State Champion Central Catholic, but the score was misleading as the Eagles were in the Red Zone five times.
"We could have scored 35 points in that game," said Knudsen. Over the years Knudsen has coached some pretty prolific offensive teams and this one has earned its place in the memory book. "This is one of our all-time Top 5's," Knudsen said. "We can really move the ball."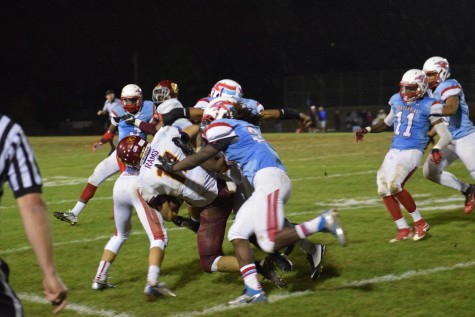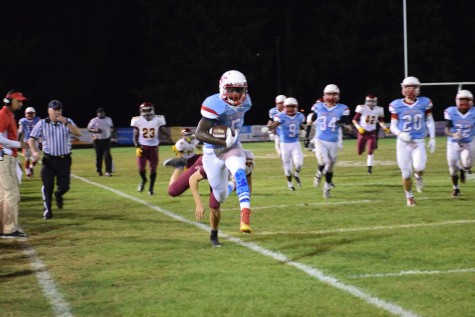 State statistics are not up-to-date, yet, but the Eagles are thought to be the second-leading rushing team in Oregon as they average over 300 yards per game. Oregon adopted an RPI ranking system several years ago so it is impossible to determine exactly where the team will finish, but a playoff game is guaranteed.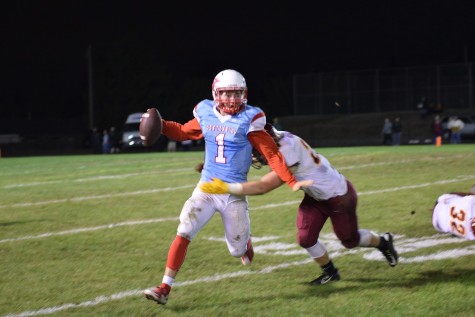 "We locked that up when we beat David Douglas," Knudsen said. For now the team is focused on playing Friday at Gresham and waiting for the other scores to come in to see if the Eagles will host their first playoff game in four years. Seasons such as this do not come without sacrifice, and the 2015 are no exception.
Junior Jesse Porter was the leading rusher and scorer in the State when he unselfishly accepted a move to fullback to cover for an injured teammate.
"Phenomenal selflessness," said Knudsen. "Pretty rare." Other standouts have been senior quarterback Trevor Thornton who has been battling a leg injury that limits his practice time, and senior Jeff Ridge who Knudsen says has become a strong leader with "a great mind for the game."