A Day in the Life: Jamie Stone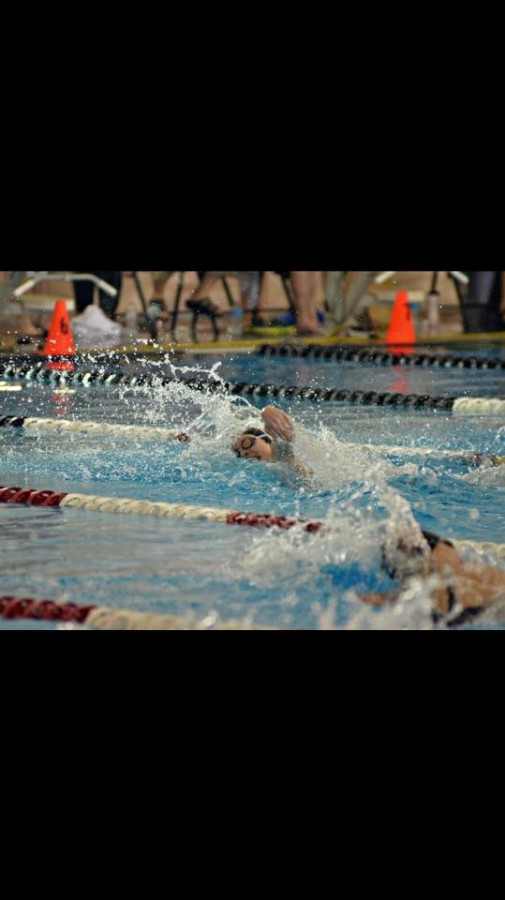 Do you think you have it hard?
Do you find yourself constantly stressing about everything in your life?
You might be right.  
But it's probably nothing compared to junior Jamie Stone.
Stone is one of the best swimmers in Oregon and was ranked 20th and 29th in the nation for the 100 yard Freestyle and 50 yard Freestyle with times of 49:61 and 22:79, respectively. Stone has broken multiple school, district and state records. Holding two OSAA records, Stone will attend the Olympic Trials in June hoping she can make the National team for Brazil 2016.
Swimming is a year-round sport for Stone and time management between academics and the sport itself is very important. She wakes up at 4:30 am on Monday, Tuesday and Wednesday for swim practice at Mt. Hood Community College. She then attends high school from 7:40 to 2:38 and has another practice after school on Monday and Wednesday. At 6:00 p.m. she teaches a swim class for kids, which gets her home around 8:30. With the time left, she does homework. Not just any homework, Stone participates in multiple Advanced Placement classes and manages to keep a 4.0 GPA.  
Stone said, "Meeting Michael Phelps was the greatest moment of my life! I asked to take a selfie with him but my hand was shaking so much, that he took the selfie." Knowing that she was at the same level of achievement or competition as champions really made her realize how far she has come in this journey. Her family is very supportive of her swimming. They are her number one fans.  
Many students see Stone as an inspiring person and an example to all. Emily Dragomir, sophomore, says " Stone is a role model for all students, because she is so prioritized and committed to what she does ."