Letts Approaches 50th Season as Eagle Track Coach
Greg Letts is entering his 50th year of coaching cross country and track at the high school level.
"I started participating in track in the 7th grade; we had a coach who participated in track at the collegiate level (who was) very influential at the time with a bunch of young boys from a logging community.  I remember having a fun time and everyone had a chance to do all the events.  The excitement led to high school and college experience," he said.
And then to 50 years of coaching.   Fifty.  All in the same district.          
"Track is a positive experience for everyone who participates.  Learning to set goals, achieving the goals and learning self-discipline. Learning how to overcome disappointments, said Letts. "It is exciting to see young men and women working hard and having a good time." 
For Letts, track "was a gateway to working with individuals who [were] interested in the sport, working with the coaches on your coaching staff, being part of the Centennial coaching staff, being involved in the OACA (Oregon Athletic Coaches Association), being involved with the OSAA, being involved with track officials, parents, and finally those individuals who have a strong interest in track."
Letts stated his favorite part of track and field is, "Watching the development of athletes over the course of their high school career, and how much they have improved physically and mentally during their time in the sport, from runners, throwers, jumpers, hurdlers, sprinters. It is exciting seeing the development of these athletes."
"How much longer?" Letts asked, "Another great question…..I truly enjoyed coaching cross country and track. Having two grandkids, I wanted to spend more time with them, and coaching two sports made it a difficult task. Giving up cross country was a tough decision, but the right decision so I can spend more time with them. As for track, it depends on how I feel…"
"It's hard to believe that I have spent 50 years coaching in one district, said Letts, "It seems to go by fast when you enjoy working with athletes and working with coaches that have the same desire. I have had the privilege to work alongside few coaches that were very influential on how to approach the sport. As a coach and coaching staff, you need to accept new challenges and adapt to the challenges."
Letts left us with this; "What one gains throughout their coaching career is the relationship you have with your athletes and their parents. This is the most rewarding."
About the Writer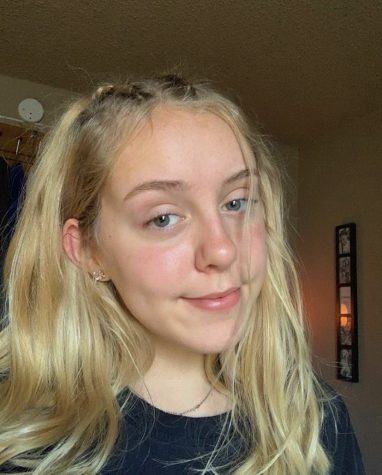 Alexi Howard, Staff Writer
Alexi Howard is a junior this year at CHS.  She joined journalism because the thought of meeting new people around the school seemed interesting to her. ...