CHS Drama Presents First Virtual Show: How to Watch It!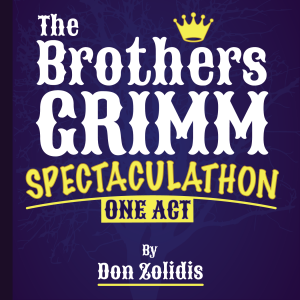 Since the middle of October, the Centennial Theatre Department has been hard at work to put together this year's first virtual performance. 
Titled The Brothers Grimm Spectaculathon, this comedic One Act has been produced over the past month by directors Betty Fazzolari and Jed Simmons. 
Led by a cast of seven, including the two directors, an immense amount of work has gone into creating the reemergence of the CHS Drama Department's performances, including daily after school virtual rehearsals, and making the best of circumstances by attempting to replicate what theatre has always been about: connection.
The process is not easy.  We are living in a time when communication feels estranged and connection feels like something that is miles out of reach.  While surrounded by disconnect, throughout this entire experience the cast has come together and seemingly done what originally felt impossible.
We connected with one another even through small virtual boxes in zoom, and in the end, we hope to provide that same sense of community to audiences experiencing the increasingly difficult feelings of separation.
 Artistic expression is important for many students at CHS, and although we have been put up against a global pandemic (which has felt like a brick wall separating us from giving to audiences the transforming power of theatre) we have surfaced strong and ready to continue to explore the special properties of performing arts, even if they have to be captured over a zoom recording. 
So, as representation of how far we have come, we will be streaming a virtual performance, free of charge, at Broadway on Demand. 
The streaming will be available from November 20 at 7:00 p.m. until November 21 at 7:00 p.m. Here are the instructions for how to access it for free:
Click on this link:  Broadway On Demand to first create an account. 
Then, click on this link:  Brothers Grimm Spectaculathon: Stay-at-home Version | Centennial High School to watch the show. It will only be available in the times listed above.
Once again, the show is free of charge and so is setting up the account. There is no payment necessary to view our One Act.
Thank you to all of you who support us by tuning in. We are grateful for the chance to once again perform for an audience.