FAFSA and Oregon Promise Offer Financial Help for College-Bound Seniors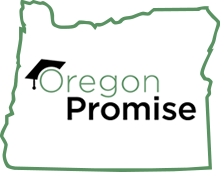 On Oct. 1 the form for the Free Application for Federal Student Aid, or FAFSA, opened for application.
It can seem like a daunting task at first, but filling out an application for the FAFSA is one of the most important things a student considering applying to college can do, because the FAFSA is what determines federal financial aid eligibility, including student loans, grants, and work-study programs.
Although the FAFSA deadline for the 2020-2021 academic school year is 10 pm on June 30, 2021, it is better to fill it out sooner rather than later because some financial aid is in high demand, and the chances of receiving a greater award are higher when there is more money to be awarded.
Additionally, some universities might establish a priority deadline to submit the FAFSA. These can usually be found on their respective school websites.
A useful infographic on the FAFSA is provided by the Federal Student Aid website here:
https://studentaid.gov/sites/default/files/fafsa-process.png
The FAFSA also needs to be completed to apply for Oregon Promise, which is a grant that helps pay tuition for any community college in Oregon.
If a student receives the Oregon Promise, they will receive at minimum $1,000 in a year and at most the average tuition cost for all community colleges in Oregon ($4,005 for the 2019-2020 school year), depending on other federal need-based grants the student receives and the number of credits taken by the student each term.
For those graduating in the spring, the deadline for the Oregon Promise is June 1, and the student receiving it must begin in the Fall Term of their respective community college.
The Oregon Promise website has other useful information about the program:
https://oregonstudentaid.gov/oregon-promise.aspx
https://www.veed.io/download/45650980-fc9a-4c4d-9c90-f241f9a78bb5