Teletherapy: What is it, Who does it, and how do I get connected?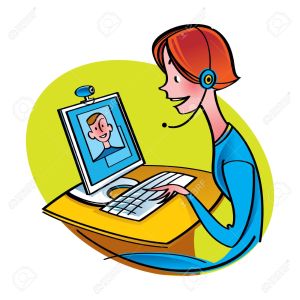 Mental health therapists had to rethink how they were going to hold their therapy sessions due to COVID-19.  As a result, many therapists began using teletherapy as the main platform for working with their clients.  Teletherapy allows the therapist and client to meet virtually (on-line) instead of going into the office.  Meeting virtually eliminates the chance of virus transmission while continuing to participate in therapeutic work together.  This article will introduce the mental health therapists at Centennial High School, discuss the advantages and disadvantages of teletherapy, and outline how to get connected with a therapist if interested.  
Centennial School District (CSD) has community partners who provide services to students and families in the district.  These partnerships were formed with the purpose of making sure that all students have access to medical services regardless of their citizenship or insurance status.  One of these services is mental health.  CSD has working relationships with the Multnomah County School-Based Health Clinic, Trillium Family Services, and Northwest Family Services.  Below is an introduction to the therapists who serve our community.  All three of these therapists expressed excitement about working with students and want students to know that therapy is a voluntary process that is led by the student.  Therapy is self-paced, open-ended, and for you.  You have control over the work that you do with your therapist.      
CHS Therapists:
Amber Armani – Trillium Family Services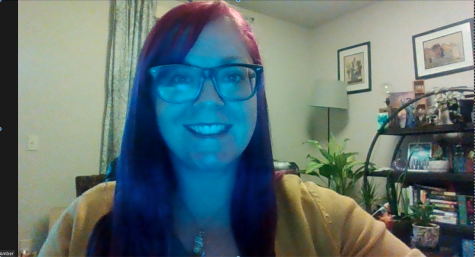 Hi! My name is Amber Armani and I work for Trillium Family services as a Child and Family Therapist. I went to Texas State University where I received a Master's degree in Social Work. I use art, games, and music in my therapy practice to talk about the link between our emotions, thoughts, and behaviors. I love Harry Potter, otters, and hanging out with my dog, Sunshine. Mental Health matters and so do you!  
 Nathaniel Lopez – Multnomah County School-Based Health Clinic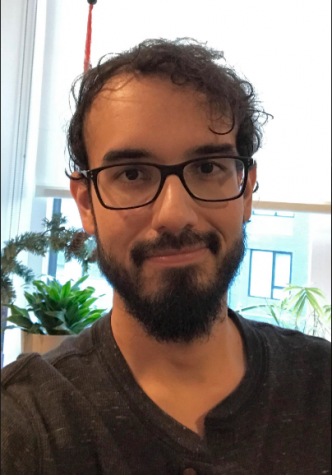 I'm originally from Miami, FL and I earned all of my degrees including my Master's at the University of Florida. I'm also fortunate enough to have lived abroad and experience many different cultures and different people firsthand which influences my belief that everyone deserves the opportunity to find their own peace and have a chance to self-actualize. This can look different for everyone, which is why therapeutic treatment is a unique and personal experience for each of us. I always keep this in mind during treatment and try to meet the person where they're at and take it at their pace. I encourage anyone who has ever considered therapy to take that first step for a potentially rewarding journey. 
Terence Kennedy – Northwest Family Services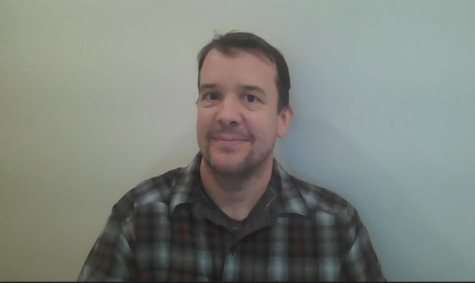 As a Youth Alcohol and Drug Counselor, I am available to any young person (ages 12-20) living in Multnomah County wanting education or counseling related to substance use. Consultations are free. To make an appointment you can call, text, or email me directly. Or, you can talk to your school counselor to get in touch with me. All my services are confidential, so please feel free to ask your questions.
Advantages and Disadvantages of Teletherapy
The advantages and disadvantages of teletherapy outlined here were established through an interview discussion between Amber Armani, Nathaniel Lopez, and me.
Advantages
The number one benefit of teletherapy is easy access.  If you have internet connection then you can participate in your scheduled therapy session.  Your therapist emails you a secure link that takes you directly to your session.  This gives you more control over getting to your appointments.  You do not have to rely on others getting you there.  Another advantage of teletherapy is that you can participate from the comfort of your own home.  If you want, you can give your therapist a tour of your home and introduce them to family members, and pets.  If other family members are involved in the work you are doing then you can invite them into session with you.  Screen sharing options also make it easy to share artwork, music preferences, youtube videos, or other online resources with your therapist.  
Disadvantages
While it is easier to access a therapist using teletherapy, it can be harder to find a private space to have the session.  During in-person therapy you share the therapist's office so you know that you are in a private, confidential space.  During teletherapy you are in your house, so you have to make sure that your space is as private as you want it to be.  Another occasional challenge is internet connectivity problems.  Sometimes sessions can be interrupted due to Wi-Fi issues.  The therapists determined that the biggest difference between in-person therapy and teletherapy is interpreting nonverbal communication.  When meeting in person, therapists and clients have more nonverbal information to use (body language, eye contact) that is not as easily accessible during teletherapy.   
How to get connected with a therapist:
At CHS
If you are interested in teletherapy, let your counselor know and they will make a referral for you.  That is the first step in getting connected with services and your counselor will support you in making that connection happen.     
Outside of CHS
Not everyone wants to get connected with therapy through school.  If you prefer to try to find a therapist outside of school, you can reach out to your insurance provider who can give you a list of therapists in your area who take your insurance.  Additionally, there are several larger agencies in the area that employ numerous therapists (i.e., Lifeworks NW, Western Psychological Services, Morrison Family Services).    
Emergency Situations
If you or someone you know is in a mental health crisis please contact one of the following resources:  
Lines for Life: 1-800-273-8255
Youthline: 1-877-968-8491 or text "teen2teen" to 839863
Clackamas County Crisis Line: 503-655-8585
Multnomah County Crisis Line: 503-988-4888
The Trevor Project: 1-866-488-7386