How is Quarantine Treating You?
"Ehhhh.  BORED!"
Alex Hernandez
Freshman
"Could be a lot better, (but) glad my family and friends are safe. I just miss being able to hangout with everyone and play sports."
Riley Buckland
Freshman
"It's rough!"
Aspenn Hendricks
Sophomore
"I definitely miss seeing my friends."
Kyrie Howard
Sophomore
"I'm struggling with the online school, but I'm staying safe."
Chan Saecho
Junior
"I'm really bored but I'm doing good."
Korban Lewis
Junior
"Bored out of my brain, and waiting for my first day at work."
Thomas Hemmer
Senior
"Fantastic!"
Riley Salazar
Senior
About the Writer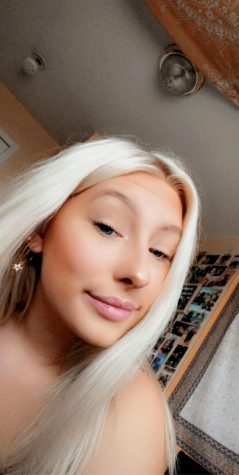 Kira Harmon, Staff Writer
Kira Harmon is a junior this year at Centennial High School. She joined journalism as an extra elective and has stuck with it ever since freshman year....