Let's Get Cleared!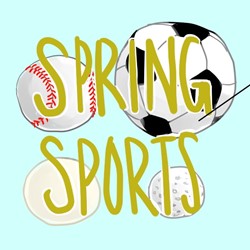 Are you interested in playing a Spring sport, such as baseball, softball, tennis, track, golf and rugby? The spring sports season is beginning very shortly, and it is crucial that you sign up if you are interested.  
The process of signing up for Spring Sports is the same process as any other season or sport. In order to play any sport, you must be cleared through the athletic office.  The process of clearing is simple; first go to the centennial high school website, click athletics, then scroll until you see "Electronic Clearing Portal for Athletes" and click the link. (https://centennialschool.rankonesport.com/New/Register.aspx)
After filing out the clearing process, the athletic office will mark you as cleared. 
It is also important to make sure you have updated your sports physical. Sports physicals are due every 2 years. The nurses office also allows student athletes to renew their physicals through them (dates unknown). 
Sports fees are also simple. If you pay full price for lunch, you pay $160 for the sport chosen. If you pay for reduced lunch, your price drops half ($80). If you do not pay for lunch, you do not have to pay a fee to play said sport. 
All in all, getting electronically cleared through the athletic office, paying any overdue fees and paying in order to play your sport, and getting a physical are all the steps you need in order to play a spring sport.