OSAA Grants Girls Basketball Independent Status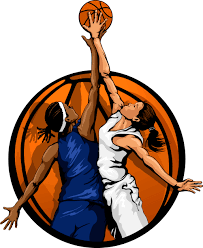 Yesterday the OSAA granted the girl's basketball program "independent" status for the next two years.  That means we will not play in the MHC, but will instead search for games in which we can be more competitive.
This is both embarrassing and invigorating.
Embarrassing because a 6A school should never be in this position.  Invigorating because this should give us a chance to regroup with the hope of resurrecting what once was a very respected program.
To say I'm surprised that we've gotten to this point would be untrue.  I saw this coming years ago, but nobody would listen….
Let's look at how we got here.
From 1990-1999 CHS won 136 girls basketball games.  The district supported basketball with two teams at each level of the middle school, and we were allowed access to district facilities to build the program in the off-season.  We had three high school teams and usually had three summer basketball teams.  (Last summer we couldn't even field one summer team.)  We ran tournaments all summer long and once hosted 60 games in 12 hours at CHS and CMS, bringing thousands of dollars to the program in one weekend.   One hundred or more kids attended our summer camps.  We were rolling and won 130 games in an 8-year stretch as we were ranked in the top 10 many times as we won the league title twice.  We were highlighted on the prep page of the USA Today when we upset the #1 team in the nation—Southridge—on their home court.  There was a stretch of eight first-team all-league players who attended our summer camps as youngsters and grew up in the program.  We were able to build from the ground up and it was a great run.  The 136 wins that decade includes a 6-15 record the first year as we had to overcome a 1-21 record and a coaching change in 1989-90.  Once we got it going it was contagious and girls wanted to be part of the success.  We had numerous families "choose" Centennial when they moved into the area because of the strength of the program.
Then the first change happened:  To save money, the district reduced the middle school program from two teams at each grade to one team.   The result:  From 2000-2009 CHS won 88 games; that's 48 fewer than the previous decade.  I got fired in 2002 and returned in 2006, but the damage was done as the youth program wasn't maintained and the middle school was reduced to one team at each level. We still had access to the gyms, and we did what we could to rebuild, but demographics were changing and the district cut half of our youth program and slashed the high school athletic budget.  When I first started coaching in 1990, the basketball budget was $2400 a year.  Today it is $1100.  The accumulation of all this created the situation we face now.
From 2010-today, CHS has won 82 games, with five left to play this decade.  I "retired" in 2015 because the district had eliminated all middle school sports around 2010 then eventually limited our access to facilities by charging the program for evening and weekend building use.   My retirement didn't last long as I coached at Sandy for two years, then returned in 2017 because, well, I've been an Eagle my whole life and desperately want to see these kids succeed.  During my interview at Sandy, Wade Lockett, the AD at the time, asked why I had left Centennial. When I told him we had no middle school sports and were being charged for gym use outside the high school, he wouldn't believe me.  "That makes absolutely no sense," he said as he shook his head.  "That will never happen here!"  He was correct.  It makes no sense.   But that is what this district did, and that is why we are where we are.  We have not had a middle school "feeder" program for 10 years and have not had "free" access to facilities for five years.  The last group of kids that were allowed to play "prep" ball in our own facilities won 16 games as they graduated in 2015.  CHS girls basketball has not sniffed a winning season or playoff berth since.
But there is good news!
None of those in control of the two worst athletic decisions in district history– eliminating middle school sports and charging for gym use–are still around.  We have a new district level, high school and middle school administrators, a new finance director, and a new Athletic Director, Brent Child.   All of these people recognize the drastic decline in athletics and have engaged in talks to start to straighten things out.  There is hope!  It won't help my career as I'm a short-timer and no changes will bring immediate success, but it would make me very happy to know the program I've spent 30-years trying to maintain has a chance to regain respectability.
I believe the decision for girls basketball to play an independent schedule will have a positive effect on ALL sports that were once supported at the middle school level.  Soccer, baseball, and softball have their own battles, but getting on a field to practice has never been a concern.  It seems that there are fields everywhere.    Football has obstacles, too, but has developed a quality youth program to overcome them.  But again, youth football does not have to "rent" fields for practice or games.
Indoor sports–volleyball and basketball–have suffered the most from having no middle school sports and having to "rent" gym space.  As bad as our basketball records have been, the varsity volleyball team is 2-99 in its last 101 MHC games.  That includes an 87-game losing streak that was broken this year.
It's impossible to deny the effects the district-level decisions made over the past 20 years have had on indoor girls sports.
It's also impossible to ignore the courage it took for Child, Principal Mairi Scott-Aguirre and Superintendent Dr. Paul Coakley to recognize the problem by supporting the move to independent status.
Now the work to rebuild begins.