Teacher (Wood) and Student (Valentine) Share Views on Phones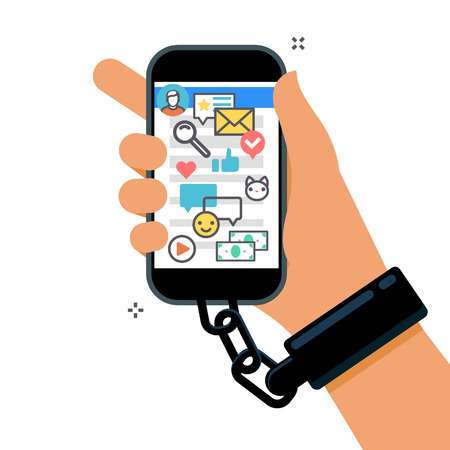 Teacher Emma Wood
I am a Millennial, so I am part of the last generation to go through high school without cell phones. Can you imagine that teenage existence? We were crammed into an English classroom, books piled high, discussing the moral depravity in Lord of the Flies. Our only escape from reality was staring out the window at the trees–no music, no Snapchats.
I wonder what it's like to be a teen these days. I have a phone now, too. I've spent my time on Facebook and Instagram; my feed is full of expensive yoga pants and people's beautiful babies. And you know what? I am very conflicted about it! I scroll and scroll, and what do I have to show for it? About a hundred new things I wish I had, and some new travel destinations I can't afford. I can only imagine what fills my students' minds and hearts after hours and hours of that stuff.
A student recently told me he and his buddies were going to spend time "going ghost". His phone was stressing him out, he said. He was going to take some time to work on himself and get off social media. I was excited to hear a young person talk like this. He told me that after only a couple weeks, he was already feeling better: more confident. More connected. More alive. 
Are we finally waking up? I want to live the fullest life imaginable. I want to see my friends when we talk, and walk with my eyes toward the sky. Are you ready to look up?
Student Aaron Valentine 
I believe that phones do make people stressed out. People love their phones, and as a kid they have been very helpful to make activities more fun in general.
I can see an adult point of view though. Kids are on their phones a lot of time. Phones can keep people entertained, specifically through the games they offer. Social media helps us feel connected, and we are using them for school work more frequently. 
Though phones can be very stressful due to social media, and the pressure that brings to teens already stressful lives.