Hair Cutting Student Business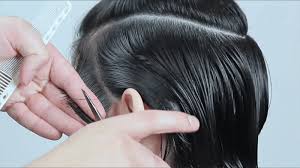 Looking for someone new to cut your hair?
Why not give Centennial High School's Christian Carrillo a try?
Christian has started his own hair cutting business and charges 12 dollars per person. He can cut and do almost any hair style and cuts both men's and women's hair, but mainly focuses on men's hair. He started out by watching YouTube videos, and cutting his brother's hair, but now he's had over a year of experience, and has cut hair for a number of people.
Christian runs his business from his home and is open to anyone who wants to try out his business. As of today, Christian has been running his business for a little over a year and plans to take on cutting hair as a career.