Senior Plans after Graduation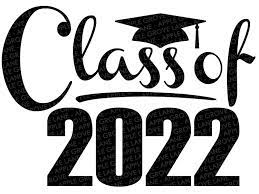 As this school year is coming to an end, many seniors are starting to think about what they are going to do after high school. Many are considering going to college, trade, or start off with a full time job.
"I plan to take a gap year to just do my own thing, maybe be financially stable, have my own stuff, so then I can go back to school. If I don't want to go back to school after the gap year then I'll just chill." Alexis Pen's plans after graduating high school can be something that many seniors consider doing.
Some seniors have already decided what they want to do, "After high school I'm going to go to the University of Oregon for four years to major in Business & Engineering, so I can have a career later on in either major." said Dakota Suchla. His plan is pretty straightforward to go to college after high school. Some decide, some go to college far from home, or some relatively close to home.
Sahar Nurani plans after high school, "I will be going to PCC as a Criminal Justice student so I can get my Associates degree, if I don't want to do school any more, then join the Gresham police force."
However, eventually some seniors don't know what to do after high school. "The biggest advice I would give is to have them find something that they are interested in, whether that be an ultimate goal that they want to get to for a job, how would you get there. They should be thinking about a job that they would enjoy or have fun in, whether that job requires going to school immediately after high school or going to a two or four year college that shouldn't matter, what should matter is what you want to do, that should be the first thing you should figure out. Therefore you can develop a plan to get there, I would recommend coming to the college & careers center where we help students with post high school. There are even various outside programs that help students after graduation, some like TRIO, & College Possible".