Starting End of Year Senior Day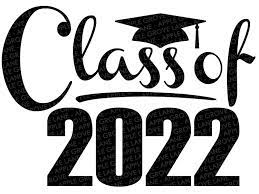 Senior year is a complicated year for everybody, some struggle with becoming an adult, some are struggling with choosing a life career, and some people are doing just fine. Senior year can also be the last time some friends see each other before going their separate ways, so this senior day tradition that the class of 2022 could start would give all seniors a day to hangout and have fun before entering adulthood.
The day this event would take place would be at or toward the end of the year and would be set on a half day so that seniors would be more relaxed and wouldn't have to spend a full day at school. The tradition would happen because some senior students wouldn't be able to make it to the senior party if one happens or aren't able to hangout after school and on days off due to family, work, or transportation issues. This day would fix that problem because students would be brought to school like normal and they would leave the school like normal.
There would be some students who would choose to work instead of going out to the event so of course there would be the option to stay in the school and catch up on assignments, these students could go to different classes or the library to work. There would also be the choice of being absent that day, not all students would want to go to the event so of course they wouldn't be forced to go.
It would be a normal day for the rest of the students in the school and their classes would be worked around the event. Senior students would go to their first period classes and get attendance taken, they would then make their way to the track. This event would be held outside so that students could use the bleachers to sit and hangout with friends or they could use track and field for activities. However, if it was raining, they would have the option of going to the gym. The P.E. classes would be skipped for the one day and the students would be moved to another room to work for their P.E. period.
Of course there would need to be some security with the seniors. There would be some advisors to watch over the event but there wouldn't need to be a lot since most of the seniors have an adult mindset and know right from wrong.
This tradition would be for the graduating class, for those who wouldn't be able to make it to the senior party, for those not wanting to go to the party, and if a senior party doesn't happen at all. This would be a time for friends to enjoy their last days of high school together, make memories before graduation, take in the fact that their school days are going to be behind them and that they can look forward to their college and adult lives. This tradition would be the final gift to the graduating class, giving the soon to be graduates a time to have fun and talk with friends before having to say goodbye to the school grounds where they made memories and spent their teenage years together.