What is the Choir Experience Like?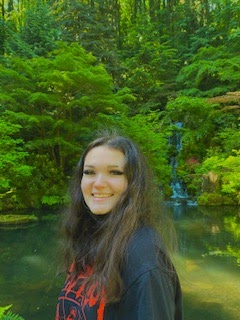 Centennial Choir is a class where you can build strong bonds with your peers and at the same time step outside your comfort zone.  Imagine learning and playing an instrument but you always carry that instrument with you.  Choir teaches you how to sing no matter how high or deep your voice is.  The diversity of voices singing in correlation to each other is music to the ears.
Everyone is welcome in Choir and you don't need to have a beautiful voice or know how to sing.  The outstanding support from your classmates and teacher makes you feel welcome in the classroom.  Adam Hawkins and Jaiden Lane are both outstanding students of this class that both have incredible singing abilities that many people can only dream of having.
An interview with Jaiden Lane shows that COVID has changed the Choir experience.  "It's very different because obviously like singing with a mask on and all that stuff you can't hear yourself or other people all that well and we have to sing outside now we can't sing inside now, which definitely messes up being able to hear everyone and piano and is just a very different experience."  This proves that the people in Choir have dedication towards it and won't give up even during a pandemic that makes the experience of singing harder than before. Noah Glinds also explains that COVID choir was "terrible" because they did not even sing during online school.