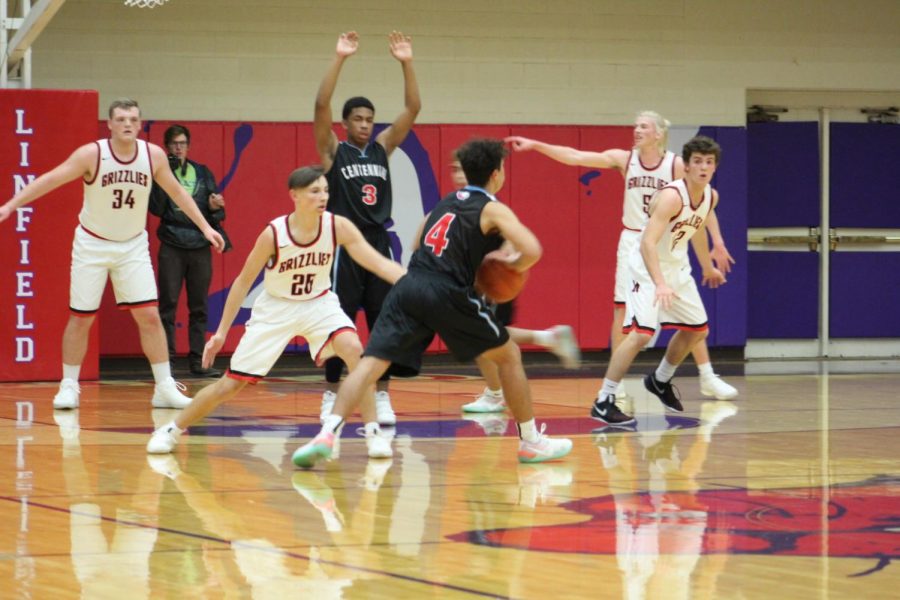 Christian Roberts
Last Friday the Eagles played the Sandy Pioneers in a game that ended in a 60-50 loss..
The Eagles stand at 2-13 heading into their next game against the 10-5 Gresham Gophers tonight.
At Sandy, "We were down 51-50 with about five minutes to go in the game. Sandy scored the last 9 points to close the game out," says Head Coach John Poetsch.
Tommy Anderson had 19 points and Jimmy Barton had 15 against Sandy.
"Our biggest problem was we couldn't contain Sandy's best scorer. He had 16 points in the first half," adds Poetsch.
The biggest challenge the Eagles expect tonight from Gresham is their switching of defenses, which can be hard to adjust to and cause confusion.
Gresham has three players that know how to score well, two of which are hard to contain, guards Daello Portin-Chapman and Ethan Abrahamson.