FAFSA Open Now
FAFSA was opened October 1, two weeks ago. So this is a reminder for seniors who know what it is yet haven't completed it, and for those of you who don't know what it is, here is a little info about it.
The best way to earn the most from FAFSA is to submit it as close to the day it opened as possible.
FAFSA is a free form that can be completed that can grant US citizens or eligible non-citizens federal student aid, such as federal grants, work-study, and loans.
The amount you can receive from the government is based on your parents' salaries.
FAFSA applications can be completed online or at a your local high school.
There are documents needed to finish the FAFSA form:
Your Social Security number (SSN)

Your parents' SSN if you are a dependent student

Your driver's license number if you have one

Your Alien Registration number (ARN) if you are not a U.S. citizen

Federal tax information or tax returns including IRS W-2 information, for you and your parents if you are a dependent student:

IRS 1040, 1040A, 1040EZ

Foreign tax return

Records of your untaxed income, such as child support received, interest income, and veterans noneducation benefits, for you, and for your parents if you are a dependent student

Information on cash; savings and checking account balances; investments, including stocks and bonds and real estate (but not including the home in which you live); and business and farm assets for you, and for your parents if you are a dependent student
The online FAFSA form must be submitted by midnight Central time (CT) on June 30, 2020. Any corrections or updates must be submitted by midnight CT on Sept. 12, 2020. So waste no more time seniors, get with your parents if you are dependent, and complete your FAFSA form today!
About the Writer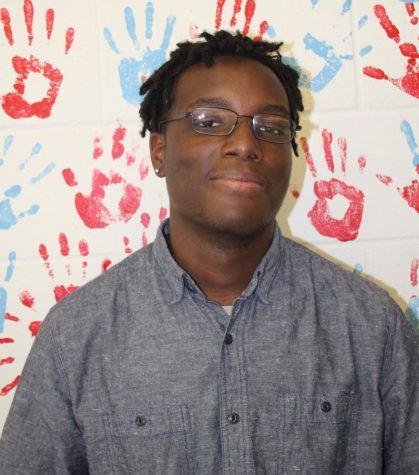 Jalen Knight, Staff Writer
Senior Jalen Knight is a varsity player on Centennial High School's baseball team and has participated in Key Club. After graduating from high school,...