Baseball Entering Closing Stretch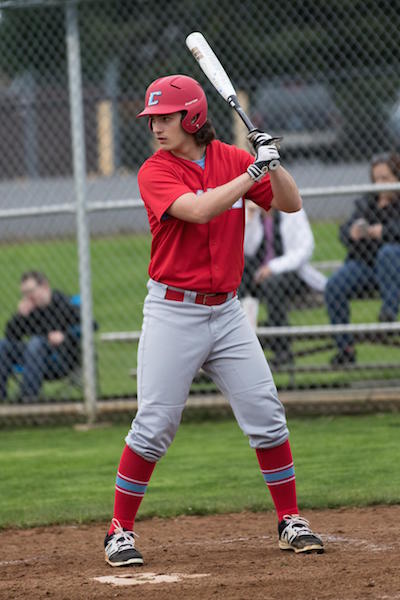 The Centennial baseball team has gotten of to a solid start this season going 10-10 in their first 20 games. They picked up big wins in the pre-season against Canby and Madison while also losing some tough games to Sunset, Forest Grove, and West Albany. The Eagles pre-season was a mixed bag with some highs and lows, all in all it should prepare them for the rest of a very tough conference schedule.
The Eagles are currently ranked 33th on OSAA. After dropping their first four conference games to Oregon City twice (1-8, 2-8) and Clackamas twice (0-7, 0-13), the team picked up two big wins against Reynolds but have since lost their last three games to Central Catholic.The boys will look to get back on track as they face 43rd ranked David Douglas in their next three games.
Coach Eric Fogle's goal for the team at the beginning of the season was to be competitive in a majority of their games, and so far the Eagles haven't really been able to achieve that goal.
Coach Fogle believes "I think we have battled our way to 10 wins thus far. However at the same time, there is room for improvement in many areas. I feel we should end our season reaching several of our team goals."
The road doesn't get easier for the Eagles because two of their opponents are ranked within the top 20, those teams being Barlow and Gresham.
The next game will be Friday, April 27th at home versus David Douglas at 5 pm.