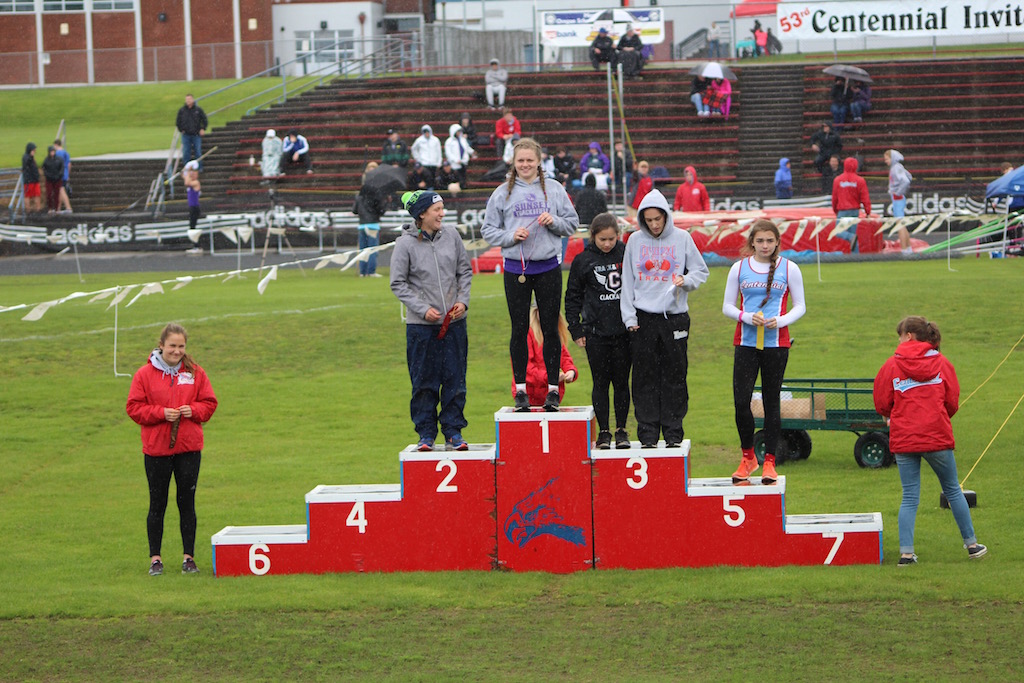 S Vawter
Last week was a break through week for our track and field teams. Wednesday we competed at David Douglas in the down-pour where both our boys and girls teams won very decisively.  The girls team is still undefeated with a 5-0 Dual meet record in the conference.  The boys team is now 3-2 with 2 very competitive losses to the only undefeated boys teams in the conference (Central Catholic and Oregon City).  This creates a great show down for a city championship for both boys and girls teams when we face Gresham and Barlow next week for our last league meet of the season. Barlow and Centennial girls teams are the only undefeated teams in the conference with a 5-0 record.  Winning next Tuesday, the girls team would win the Mt. Hood Conference Dual Meet title going into the District Meet. If both boys and girls team win the city meet, it would be the first time in many years that Centennial Track would be the outright city track champions.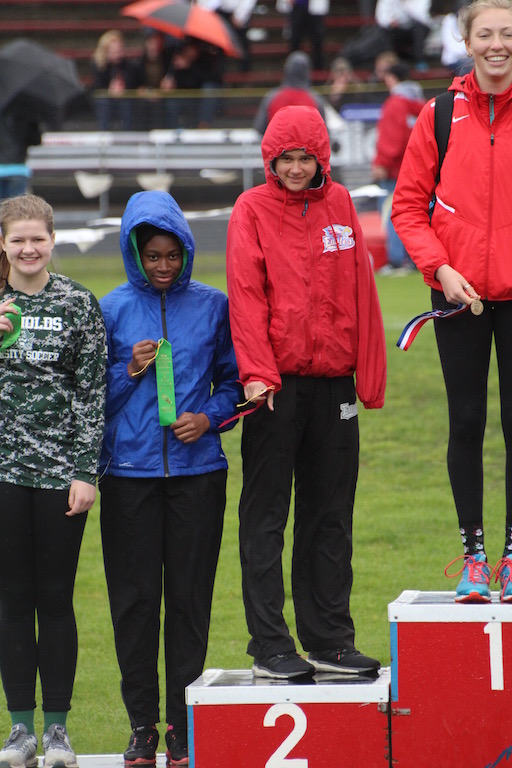 Last Saturday was the 53rd Centennial Invitational Track Meet. The State's best track athletes along with individuals from California and Washington competed in every type of weather conditions possible. Our kids competed their hearts out while representing our district through the lens of track and field. With close to 50 schools represented and over 30 boys and girls teams scoring points, the boys team placed fifth overall while the girls placed 2nd overall.  This was the highest girls team finish ever in our prestigious meet history taking home a podium finish.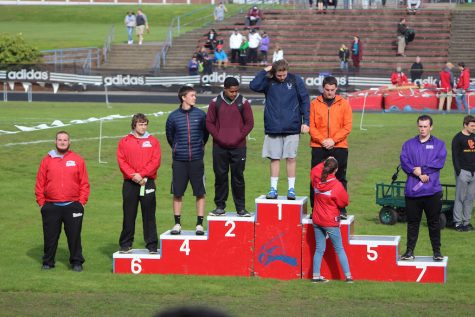 The overall girls team champion was Barlow by only 8 points.  This sets up a very special and exciting opportunity for the eagles next Tuesday at Barlow.
The following list of kids placed at our Invite and made the podium in their respective events scoring points for the boys and girls teams.
2nd Place
Jimmie Barton 11.25 100 Meter Dash
2nd Place
Madison McHone 5'3″ Girls High Jump
3rd Place
Saifullah Tajik 52.72 Boys 400 Meter Dash
3rd Place
Madison McHone 46.63 Girls 300 Meter Hurdles
3rd Place
Angel Aluesi 36'1″ Girls Shot Put
3rd Place
Angel Aluesi 106'5″ Girls Discus
4th Place
Alivia Jackson 36'0″ Girls Shot Put
4th Place
Chloe Smith 15'8 Girls Long Jump
4th Place
Jesse Porter 42'6″ Boys Triple Jump
4th Place
Julia Colling 10'0″ Girls Pole Vault
5th Place
David Sanchez-Perez 16.20 Boys 110 Meter High Hurdles
5th Place
Sierra Schultz 9'6″ Girls Pole Vault
6th Place
Boys 4×100 Meter Relay (Nick Garcia, Shawn King, Jimmie Barton, Saifullah Tajik)
6th Place
Alyssa Ronnfeldt 1:03.92 Girls 400 Meter Dash
6th Place
Boys 4×400 Meter Relay 3:35.39 (Jadon Pickles, Layton McHone, Ethan Ferte', Saifullah Tajik)
6th Place
Henry Button 49'11" Boys Shot Put
6th Place
Shawn King 20'5″ Boys Long Jump
7th Place
Shoshana Lewis 1:03.94 Girls 400 Meter Dash
7th Place
Gabriel Talbert 16.70 Boys 110 Meter High Hurdles
7th Place
Girls 4×400 Meter Relay 4:21.40 (Alyssa Ronnfeldt, Shoshana Lewis, Christina Rodriguez, Madison McHone)
8th Place
Christina Rodriquez 1:04.97 Girls 400 Meter Dash
8th Place
David Sanchez-Perez 5'10" Boys High Jump
8th Place
Gabriella Nowodworski 9'0″ Girls Pole Vault
8th Place
Nicholas Lyngheim 48'4″ Boys Shot Put
Thank you to all the staff who worked and volunteered their time to support our program Saturday. Many schools were so impressed and overwhelmed by how we were able to put on such a good meet.  The compliments go as far as our community, district, CHS staff and our wonderful parents to make this a continued success each year.
I am very proud to share our success this season with such a supportive staff.