Job Series Part 2–How Do I Find a Place to Apply?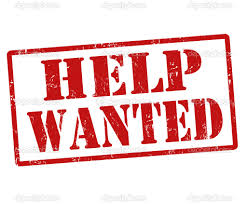 Thursday:  Where am I eligible to work based on my age?
Today:  How do I actually apply for a job?
Tuesday:  Application Tips.
Wednesday:  Interview Tips.
The first rule in finding a place to apply for a job is to be persistent.  Nobody is going to come to your door and tell you they are looking to hire you to work at Forever 21 or Taco Bell.  The world does not work like that.
Instead, YOU have to beat the streets to create an opportunity.
Here's a SIX DAY plan to find a job:  Start by determining the geographic areas you would be able to get to/from work if you did get a job.  Then map out a plan to visit 10 businesses a day for three consecutive days.  Once you have done this, go back to those same 10 businesses, in the same order, on the 4th, 5th and 6th days.  If you plan wisely and are qualified, you will have the lead to your first job wrapped up in a week.
Yikes! What do I say/what do I do when I get there? 
First off, dress appropriately and be prepared to complete an application on the spot (more on this in Part 3).  Enter the establishment ALONE.  Your friend will not be working with you so your friend should not be applying with you!  Say something like this, "Hello.  My name is Martha (don't say your name is Martha if your name is Jack) and I'm looking for a summer job.  Is the manager available?"  (Practice this so it is natural!)
When the manager arrives, shake hands and explain that you live locally and are looking for a job.  Ask if they are hiring, and be prepared for an on-the-spot interview. (Again, more on this in Part 3.)  Complete an application if possible—it may be online—and tell the manager that it was a pleasure meeting him/her.
Note:  If you have a nice resume, presenting it to a manager at this point is a great way to show you are ready to work.  Resumes may be required for some jobs, but not for most entry-level ones.  However, just because they are not required does not mean you can't take one with you!
Make a great first impression by being appropriately dressed, offering a handshake and a smile and   looking the person in the eyes rather than at your shoes.  You should also make sure you are not smacking gum or drinking coffee.  And your phone should be silent and invisible.  (You won't be able to text at work; what makes you think you should be texting now?)
Head to the next business on your list and rinse, lather, repeat.
Remember, it's not the umpteen places that say, "No" that you will remember.  It's the ONE that says, "Yes."
Be persistent.