Prom Tickets Go on Sale April 3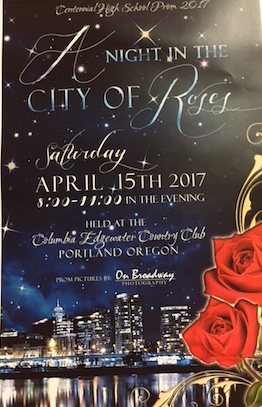 Junior and senior prom event will be at the Columbia Edgewater Country Club on April 15 from 8-11 p.m.  Prom 2017 will be rose themed, and tickets with ASB stickers will be $20 and tickets without will be $30-35. Tickets go on sale the day after Spring Break.
Juniors and seniors will be reminded that attendance is tied to prom, and students who do not have at least 85% attendance between
Feb. 6
and prom will have to seek approval from the principal to attend.