How Did Quad One Distance Learning Go For You?
Jake Angelovic
Senior
"It went alright, I just don't like online. I can't find the motivation to do school work on my own."
Carter Darby
Senior
"I feel like Zoom meetings are a waste of my time."
Edwin Miranda
Senior
"Very easy."
Jayden Pham
Junior
"It was okay, it could have been better."
Daylinn Dailey
Junior
"Bad."
Samantha Rykken
Junior
"It was kinda nerve-racking."
Mateo Medina
Junior
"Rocky, but okay when I got the hang of online school."
Kyrie Howard
Junior
"Assignments feel more optional without being in school, even though they aren't."
Jaiden Lane
Junior
"Personally the first quad was easy in terms of showing up and participating, but once the computer was off, it was so easy to just let work pile up. The motivation of being in school has just disappeared for me."
Danikka Brown
Sophomore
"Surprisingly, it was really good."
About the Writer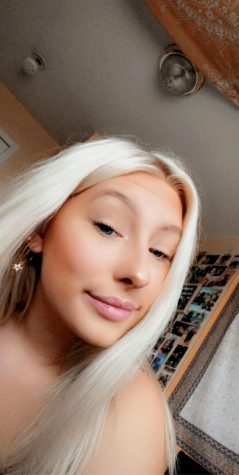 Kira Harmon, Staff Writer
Kira Harmon is a junior this year at Centennial High School. She joined journalism as an extra elective and has stuck with it ever since freshman year....