Centennial Class of 2021 Portrait and Book Purchasing Information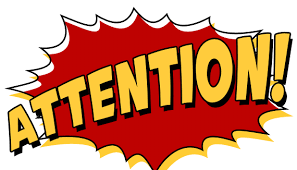 Portrait:  A portrait is a photograph in which the face and its expression is predominant. The intent is to display the likeness and personality of the person being photographed.  Portraits should not include PROPS, PETS, or OTHER PEOPLE. 
Due to COVID-19, we will accept SELFIES and/or smart phone photos this year.  However, they must meet the criteria and guidelines listed here.
DEADLINE:   January 15, 2021
FORMAT:  We accept vertical format, COLOR, head and shoulder pictures only.  If printed, it would be a      2 X 3 inch VERTICAL picture with the head size being 1¾ inches from chin to top of head.  
QUALITY:  In order to maintain photo quality—DO NOT TEXT YOUR PHOTO prior to submitting.  Instead, always email the version you are submitting.   Photos that are texted before being submitted to the site listed below may lose their ability to be used.  EMAILED photos hold their quality much better than photos that were previously texted. Avoid sending oversized files; if the file is set to print a High Quality 8 X 10, we generally cannot use it because we cannot "shrink" it enough for our purposes.  Our publisher requires photos to be at least 300 DPI.  Most smart phones are capable of this, but you once a photo has been texted it will start to lose that quality. 
RULES:   We reserve the right to refuse any photo that does not meet our criteria and standards
 

YOU, the CHS senior, are the only person allowed in the photo.  No buddies, no families, no pets.

 

No filters can be used—the publisher scans for these and will reject filtered photos. 

 

Head and shoulder pictures are required.  No full body photos and no extreme close-ups.

Crop your photos before you submit them.  We will use what you send us; if it does not follow our guidelines you will not be placed  in the book.

FACE the camera. 

Do not stick your tongue out.

No props allowed; this includes hats, hands, trees, masks, pets, and hands/elbows that frame the face, etc.

 

Neither harsh "whiteout" flash NOR "flash shadows" are allowed. 

No watermarks or photographer logos are allowed.

We reserve the right to refuse any photo that does not fit these guidelines, is in violation of school code, or, in our exclusive opinion,

detracts in any manner

from the quality or purpose of the yearbook. There are no refunds on yearbook purchases for any reason including customer dissatisfaction for misidentification, photo omissions or spelling mistakes and other such "human errors."
 Submit portraits here: http://www.hjeshare.com/eShare/?code=Centennial High 
 Buy a book here: https://www.yearbookordercenter.com/index.cfm/job/13653