Students Show Various Talents Thursday
Hang on for a minute...we're trying to find some more stories you might like.
 The Talent Show is on Thursday November 16 from 6-8 pm and the entry fee is $3 with ASB and $5 without ASB.  
 The Talent Show is an event that will promote can food drive the proceeds from admissions go towards the can food drive.  
 The following students will be participating;
        Satta Schmitt (singing)
        Kendall Beasley (dancing)
       Ariana Arias and Christopher Mendez (singing/guitar)
      Abisai Herrejon-Gonzalez (singing/piano)
       Reneya Springstead (gymnastics)  
       Zyah Onishi (original poem)
      Fairlight- Robert, Kai, and brian (band/singing original song)  
       Christopher (singing/guitar)
       Daniella Young (singing)
       Alex Saechao (dancing)
        Brian Koll (rapping original)
        Marlenae Hicks (singing)
        Tim, Jackson, Sarah (singing/piano)
       Hayden Merrill and Silvia Vicars (saxophone duet)
Those in attendance will be determining the winner by vote.
The winner gets to go to the Z-competition which is an event to go against other schools of students who also won.  The student who wins the Z-competition will win earn money towards college.

About the Writer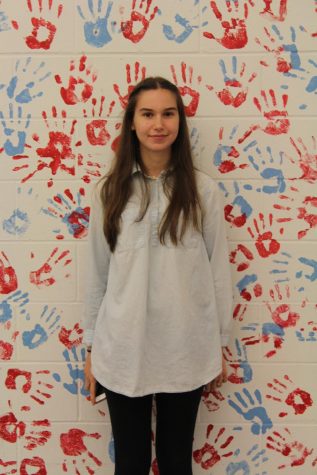 Ajla Salkic, Staff Writer
Ajla Salkic, 17, is a senior entering the third year of being in journalism.  She took Beginning Journalism with Stacy Vanderpool two years ago, and enjoyed having that class. Therefore, she decided to take advanced Journalism last year and this year.  "I love writing about interesting things, writing about news, what's happening in our school....